Thanks for visiting! Just a fair warning this post is fairly 'old' in tech terms and may contain outdated information and/or broken links or pictures. Please verify info and feel free to
contact me
if questions!
In case you haven't paid attention today, Microsoft announced the upcoming developer conference in September: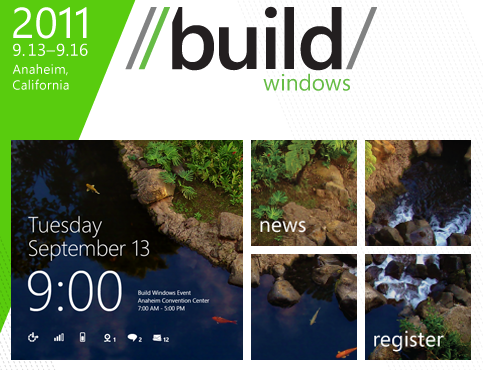 Registration is now open so get registered…and save $500 now.  For a preview of what is coming in Windows, be sure to check out all the details at the company release "Previewing 'Windows 8'" which includes a video walk through of some of the features.
Then go register for BUILD!
Please enjoy some of these other recent posts...