Thanks for visiting! Just a fair warning this post is fairly 'old' in tech terms and may contain outdated information and/or broken links or pictures. Please verify info and feel free to
contact me
if questions!
Who, didn't think I'd see "Microsoft Corporation" listed in the Apple AppStore for iPhone this quick.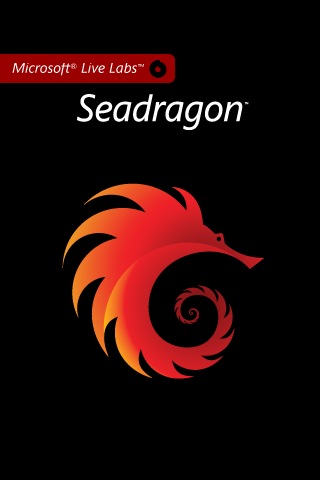 Want to view gigapixel images on your iPhone?  The team at Live Labs just announced their approved iPhone App – Seadragon Mobile.
So what is Seadragon?  it was the original Microsoft Research project that many products are now based on.  Most popular probably is the Deep Zoom technology brought first to Silverlight 2.  This is the process of taking gigapixel image and providing a smooth viewing experience viewing that image over even lower bandwidth speeds.  One of the most popular Deep Zoom Silverlight sites is the Hard Rock Memorabilia site which shows over 500 of Hard Rock's most collectable items, including the original Fender guitar from Clapton that started it all.
Now you can get that same viewing experience on the iPhone.  I installed it real quick and it was pretty impressive (viewed over WiFi connection).  Even though the Photosynth option is there, if you don't read the fine print you'll wonder why it keeps saying "Loading…" – it's because it isn't activated yet.  My guess is that the team wanted to have that option in there so they wouldn't have to re-submit the app, but rather just turn on the collections.
So plug away!  Use Deep Zoom composer to create your collections with Deep Zoom Composer and view them in various ways now, including mobile.
The technology allows for you to look at an image like below and zoom in to see that the image is actually made up of cola cans ordered in a mosaic format: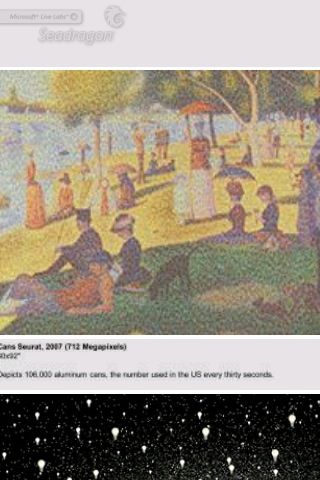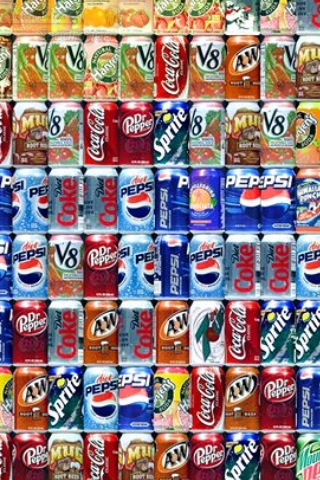 Of course this is just a fun example, but there are others and with the Photosynth integration, it would be quite cool.  Check it out!
Please enjoy some of these other recent posts...