Thanks for visiting! Just a fair warning this post is fairly 'old' in tech terms and may contain outdated information and/or broken links or pictures. Please verify info and feel free to
contact me
if questions!
FeedReader is a web part for Microsoft SharePoint server products (MOSS and WSS).  It's purpose is to aggregate more than one feed in a single web part.  The built-in XML and RSS web parts for SharePoint only allow one feed by default.  feedreader can support Atom or RSS feeds.  Please report any issues as a Work Item on the project.  Source code is also available on the project site under a very permissive license.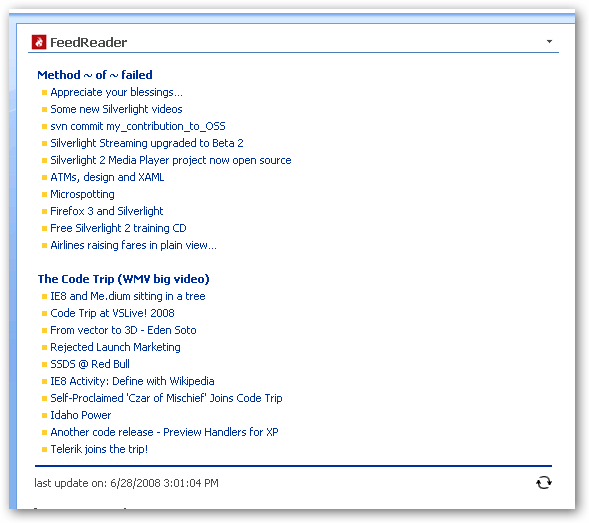 Thanks for using feedreader!
Please enjoy some of these other recent posts...