Thanks for visiting! Just a fair warning this post is fairly 'old' in tech terms and may contain outdated information and/or broken links or pictures. Please verify info and feel free to
contact me
if questions!
So it appears we'll be having a Professional Developer's Conference after all this year.  Today we announced the PDC10.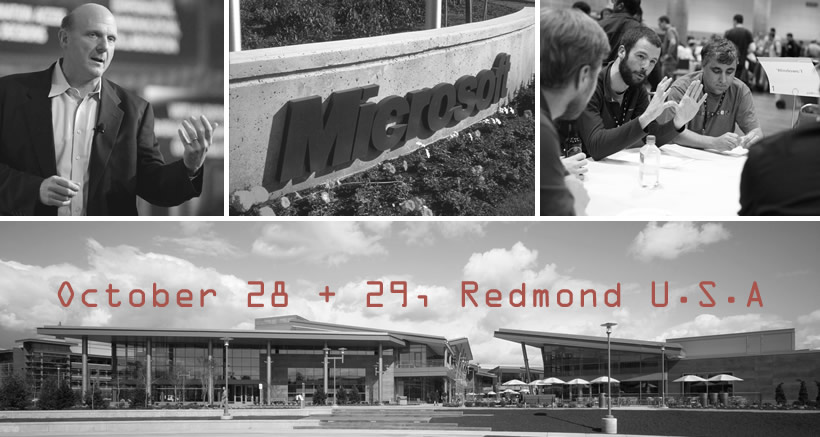 Unlike previous ones in 'conference cities' this one will be held at the source of the information, on Microsoft's campus in Redmond, Washington.  The price looks to be less than previous as well, so check out the details at the Microsoft PDC event site.
If you've never been to Redmond before, or if you have, allow me to give you some friendly advice.  If you think you might be coming, book a hotel room now.  Redmond isn't a conference city like LA, Atlanta, New Orleans, etc.  That means there isn't massive amounts of 50-floor hotels sprawling all over the place.  Here's my tips (as a former frequent traveler TO Redmond) on where to stay.  This is my own personal advice based on experience.
NOTE: While some addresses may be in Bellevue, if you aren't familiar with the area, know that Microsoft's main campus in some areas spans the two cities (Bellevue/Redmond). 
Here's some hotel options for you:
There are others, of course, but I don't have experience in them.  My guess is these will fill up fast.  Then you will be looking at downtown Bellevue (a drive) for a place or – worse – Seattle, which would not be ideal for a conference goer (but if you want nightlife, then stay in Seattle).  My guess is that the conference may be providing shuttles from certain hotels but I haven't heard anything myself. UPDATE: I just heard no shuttles on this one, so my recommendation is pick close to campus or find a MSFT buddy who can pick you up :-).  Seattle metro area has great mass transit as well though!

I would recommend booking early if you want to be close to campus.  I'm sure these will sell out VERY quickly.  Redmond/Bellevue/Kirkland is a very diverse area with lots of multi-cultural eating locations and natural/organic food options as well (if you want Pho, check out Saigon City on Bel-Red Rd).
Hope this helps and see you at PDC10!
Please enjoy some of these other recent posts...