Thanks for visiting! Just a fair warning this post is fairly 'old' in tech terms and may contain outdated information and/or broken links or pictures. Please verify info and feel free to
contact me
if questions!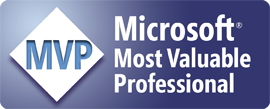 Congratulations to all the new/returning MVPs from all competencies, but I wanted to call out the newly awarded Silverlight MVPs for this latest round.  Please join me in congratulating them:
And a specific call out also to Colin Blair (@SLColinBlair).  Colin's work in the WCF RIA Services space gained him recognition from the connected systems division.  Since Colin is around our Silverlight circles as well, I wanted to give him a shout out!  He also had one of the best free upgraded suites at MIX10…which he aptly named the RIASuite – and an impromptu design review for WCF RIA Services took place one night with Brad Abrams, Nikhil Kothari and others.
Congratulations again to all these folks for your deserving work in your local and broad communities.  The Silverlight community expects high things of you!
Please enjoy some of these other recent posts...