Thanks for visiting! Just a fair warning this post is fairly 'old' in tech terms and may contain outdated information and/or broken links or pictures. Please verify info and feel free to
contact me
if questions!
'Twas the week before MIX, when all through the tubes
Not a developer was sleeping, not even the noobs.
The laptops were paved removed of their glitz
In hopes that they soon will get some new bits.
A developer was coding, building an app
Trying to build the next greatest XAP
Battleship gray?! Now that's obscene
Check our designers' latest theme
Okay, so I'm not going to win any poetry awards.  Our UX design team for Silverlight has been thinking about app building a lot this past year, gathering valuable input from developers, designers and end-users about how people interact with applications, primarily line-of-business applications (<shudder>I hate that term</shudder>).  Hot off the press here is a preview of some of the things we've been thinking about from a XAML theme perspective.
First, I present to you codename Grayscale.  Some subtle twists on existing base themes but not detracting too much from the 'traditional'.  (larger view here).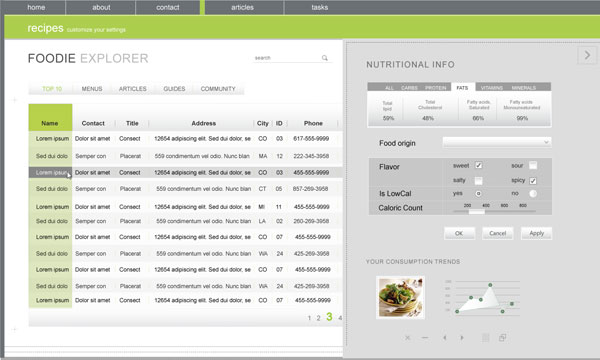 Up next is codename Windows Theme (yeah, original I know, gimme a break here I'm making these up).  Taking a cue from Windows 7 system design, this theme brings familiarity to the end-user. (larger view here).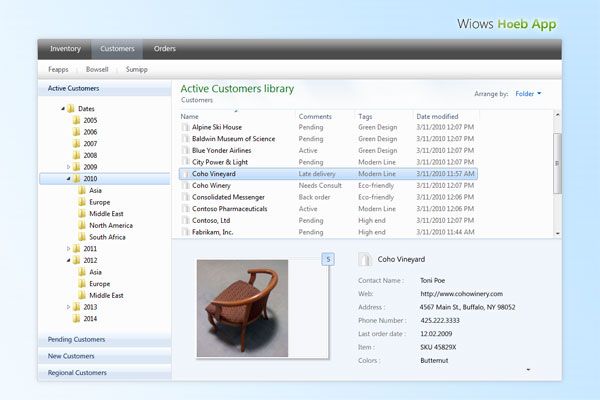 And finally, Metro.  Taking a cue perhaps from Zune desktop (and device) software design, a clean but fun theme for any application (larger view here).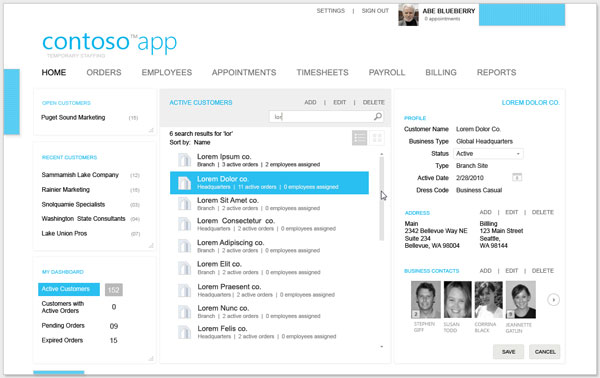 So there you have some preview of some Silverlight application themes we've been playing around with. I know the design team is enthusiastic about getting these in the hands of developers/designers.
What do you think?
Please enjoy some of these other recent posts...