Thanks for visiting! Just a fair warning this post is fairly 'old' in tech terms and may contain outdated information and/or broken links or pictures. Please verify info and feel free to
contact me
if questions!
My friend Joel Neubeck is doing a survey on his site about what patterns people prefer for Silverlight development.  I'm very interested in these results as well, so if you have 2 seconds, please post your vote: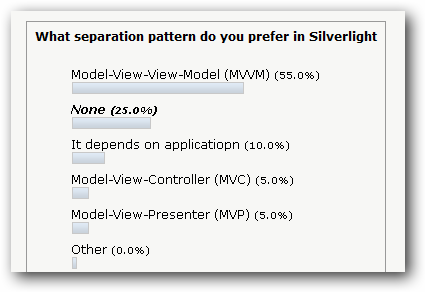 Link: Poll: What separation pattern do you prefer in Silverlight development?
Please enjoy some of these other recent posts...