Thanks for visiting! Just a fair warning this post is fairly 'old' in tech terms and may contain outdated information and/or broken links or pictures. Please verify info and feel free to
contact me
if questions!
If you want some great Silverlight information, be sure to subscribe to at least two feeds: Microsoft Silverlight Bloggers and Silverlight community feeds.  I've recently just added a bunch of great feeds to both of these including all the members of the Silverlight Toolkit team and some Silverlight MVPs such as John Papa.
There are also a bunch of resources being added to the Silverlight community site over the next month.  We also added 27 new showcase entries to the Silverlight Showcase on the site.  One in particular that I think is interesting is a project Gantt representation done in Silverlight with complete capabilities for moving the timeline, etc.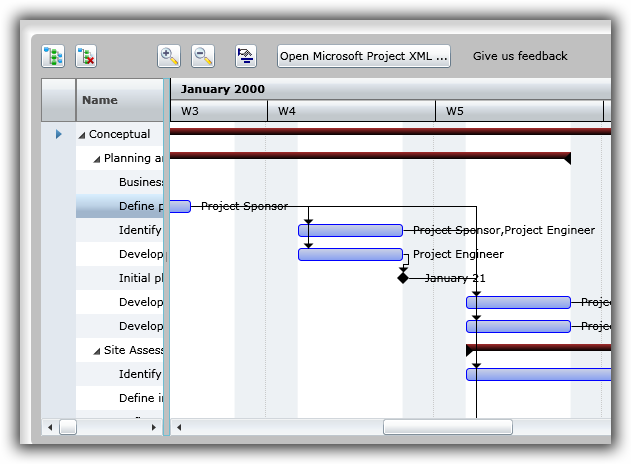 This example, created by iLog, demonstrates some creative uses of Silverlight for line of business applications.  Check out the other 27 new showcase entries on the site and subscribe to the feeds to stay up-to-date on what is happening on the Silverlight community.
Please enjoy some of these other recent posts...