Thanks for visiting! Just a fair warning this post is fairly 'old' in tech terms and may contain outdated information and/or broken links or pictures. Please verify info and feel free to
contact me
if questions!
It's that time again…beginning of a new month!  That means that Smashing Magazine has released their monthly wallpaper pictures again.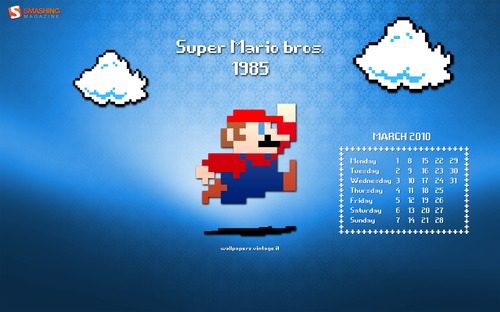 Not as many St. Patrick's themed ones as I would have expected.  Here are your March 2010 Windows 7 Theme Packs for the wallpapers though…including all images (note: some 'without calendar' images are not provided by the authors) unfiltered.
For details on these and to see past ones, visit the Smashing Magazine Windows 7 Theme information for the specifications I used for the theme pack as well as previous themes.  Want to participate and submit yours?  Join in!
NOTE: I know last month had some issues with the .themepack files.  I tested these ones on 2 computers and was able to install them.  My previous issue appears to have been with creating the packs on a 64-bit machine which I'm investigating with the Windows team.
Special thanks to the Windows Team Blog for hosting these theme packs for us all!
Please enjoy some of these other recent posts...